Shelter Pavilion and Gazebo Inspirations
There are so many ways to add value to a location through the outdoor shelter products we offer here at Superior Shelter. Imagine the possibilities that a sun shelter could bring to your park, school, sports field, or housing community. From sun protection to shelter from rain and wind, our structures expand the opportunities for fun and enjoyment wherever they're placed. See some of our previous projects to get a sense of how a Superior shelter might be used in your location.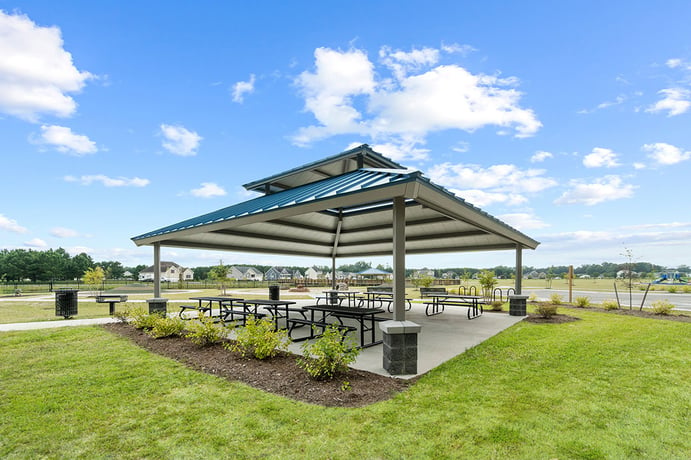 Featured Projects Shingle Landing Park
See how a classic pavilion is dressed up.
Shingle Landing Park in Moyock, North Carolina features a classic outdoor shelter pavilion. This duo-top square metal shelter features classic colors and masonry by others.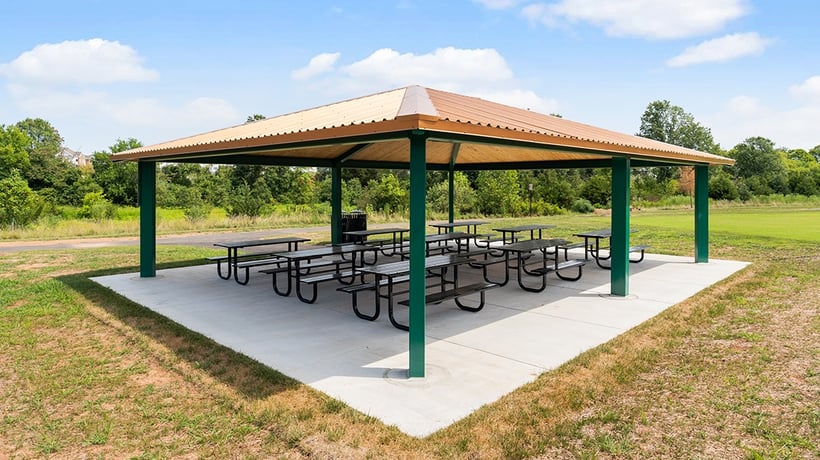 Featured Projects Potomac Green Park
See how this park utilized a variety of shelter styles.
To create plenty of shaded areas within this 28-park, Loudoun County opted to install six shelters throughout the park – from metal picnic pavilions to bleacher shades and message kiosks.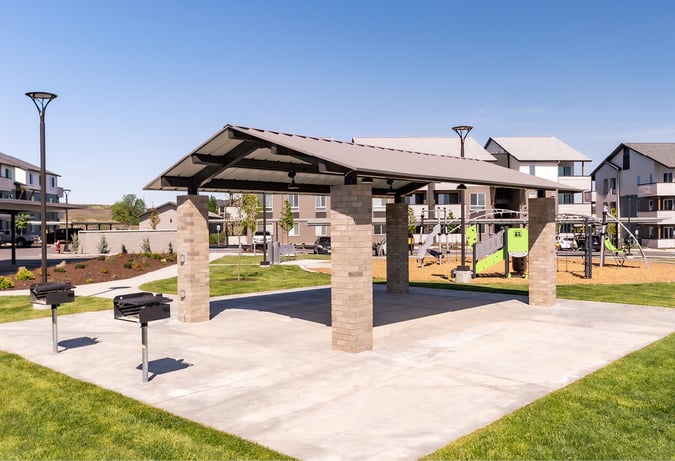 Featured Projects Indigo Apartments
See how this community created an iconic gathering space.
The Indigo apartment complex in Meridian, Id. encourages community by providing three picnic shelters, or ramadas, with outdoor grills and picnic tables.
Need A Little Help Getting Started?
Find your nearest Superior Shelter sales representative to get started.