Planning Tools
Make shopping for your next shelter easier with the use of our planning tools.
Space Planner
Determine how many picnic tables will fit under your shelter.
Catalog
Want to see all of our shelters in one place? View our catalog.
Color Options
Check out our wide selection of steel frame and metal roof colors.
Discover Helpful Resources
Incorporate our shelter products into your plans quickly and easily by downloading our design files on CADdetails.com, including CAD files, 3D drawings, specifications, and more! Visit CADdetails.
Other Ways We're Simplifying the Buying and Installation Process
Quick Quotes
Standard Shelters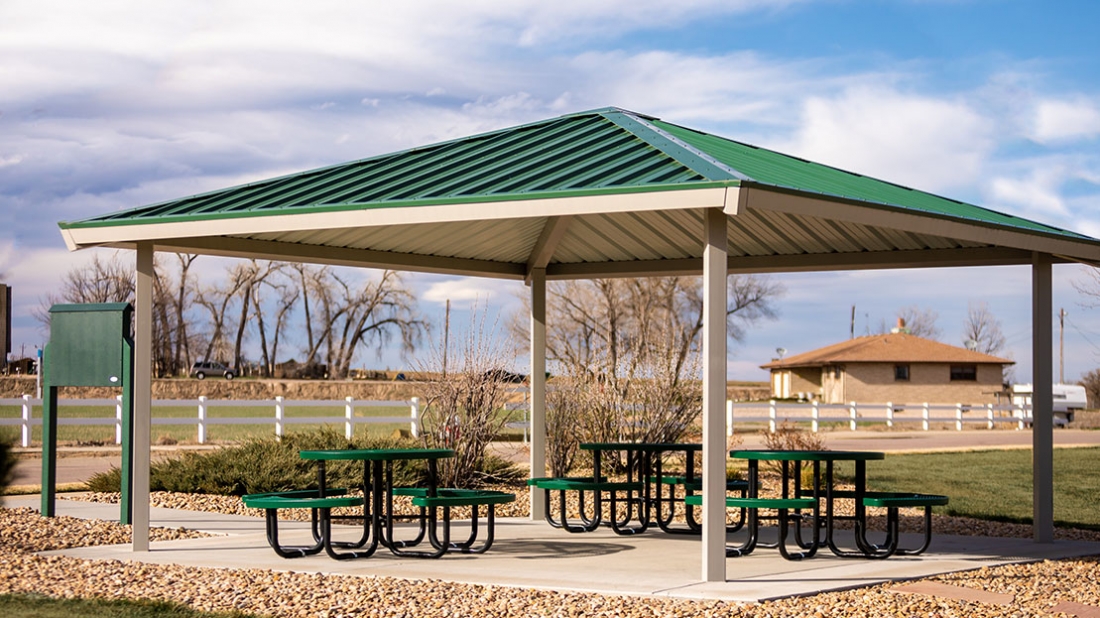 Request a Quote
Ready to get started? Request a quote for your upcoming commercial shelter project today.